EVERYONE KNOWS THE APPEAL of Washington, DC: monuments, museums, and, you know, it being the nation's capital and all. The tourist hot spots are important, for sure, but DC is no island — the communities surrounding it provide some much-needed balance.
Montgomery County, Maryland, which borders the District to the north, is full of urban enclaves, trail systems, and theatre and art spaces that shape its own unique identity, making it more than just a gateway to DC. Stay here, and you'll explore top-notch public art, funky artist collectives, farm-to-table breweries, festivals, and opportunities for outdoor adventure that you'd never find in the capital proper.
Here are just a few compelling reasons why Montgomery County is the best place to stay on a trip to DC.
If you want cities, you've got options.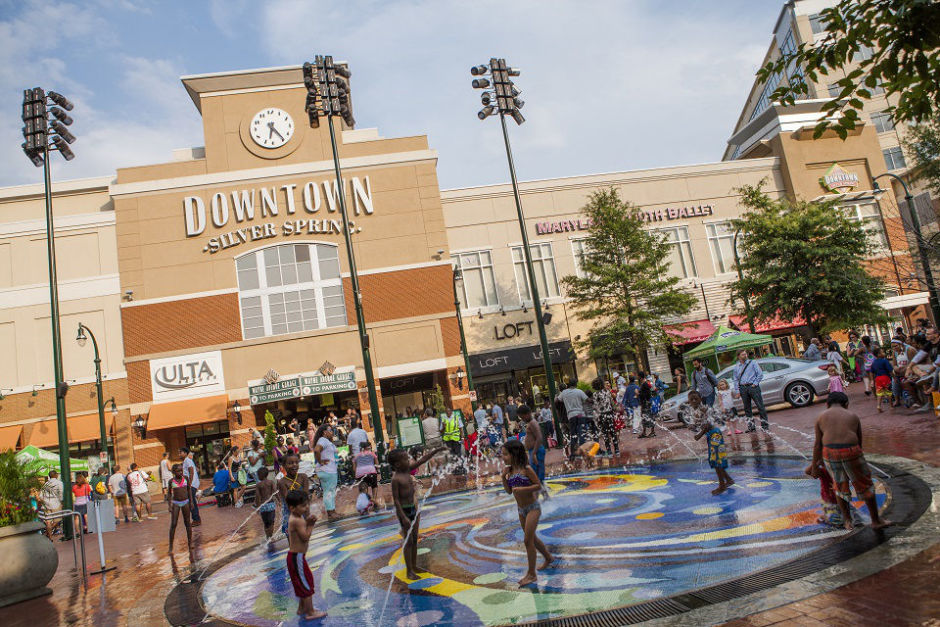 Montgomery County's larger communities close to DC are no sleepy suburbs; they're cities in themselves. Takoma Park, Silver Spring, and Bethesda border the District, while others, like Rockville and Gaithersburg, extend far into the county. And each is worth a visit in its own right.
Those who actually reside in DC are known to venture north for Bethesda's street scene, especially around Bethesda Row — a huge shopping, dining, and entertainment district that often hosts events. Think patios, cobblestone streets, and lots of greenery and action. There's always something on the calendar, like paella-making classes at Jaleo or wine tastings at Redwood Restaurant. You're also bound to encounter more generous happy hours than in DC, rowdy brunches, and trivia nights galore.