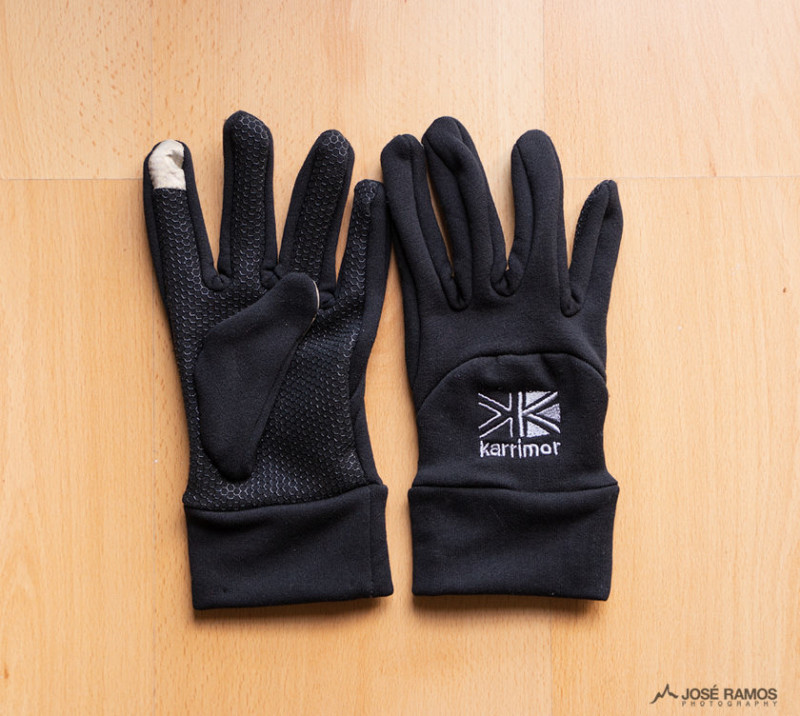 Before I continue, I would just like to make it clear that when I mention "tactile", I'm referring to the feature of a glove being able to provide enough sensitive feedback that allows you to properly sense small details in the texture of something you are grabbing, like camera buttons. At the same time, some brands use the term "tactile" to describe the feature of a glove being compatible with smartphone operation.
To me, both features are absolutely essential, so a glove must be both "tactile" and "smartphone compatible", as I often use my smartphone during my shooting both to create "B-roll" content and to ask for the rescue team when my life is in danger!
So, going back to the Karrimor gloves, they were definitely smartphone compatible, but their tactile feeling was terrible. There wasn't any kind of non-slip rubber on the fingers or palm area, so I not only had trouble operating the camera, I didn't also feel secure at all while changing lenses or delicate glass filters. Insulation wasn't too bad, but certainly not enough for harsh winters, but it was not even worth to try it with liner gloves for added warmth.
After this first episode of wasted money, it was time to move on to online reviews and Amazon ratings, searching for another budget-friendly thin glove. The next candidates were the GearTop Touchscreen gloves. They seemed to have all the features I needed, and most Amazon reviews were great. I ordered them and they looked quite good. They were properly tight, smartphone compatible, lots of non-slip rubber grip in the palm and fingers, adjustable fist cuff, lifetime warranty, I was happy!