The winners of the Environmental Photographer of the Year 2018 have been announced and the captivating and thought-provoking photographs provide an insight into the current state of our environment and the livelihoods of people around the world.
Entries were received from 89 countries and the winning photographs remind us that we all live on the same planet and that the actions we take affect others around us.
Organised by charity CIWEM and sponsored by Olympus, the competition's results are emotive and powerful, as well as a reminder that there is always hope, and happiness to be found, even during the hardest of times…
End Floating by Saeed Mohammadzadeh – Environmental Photographer of the Year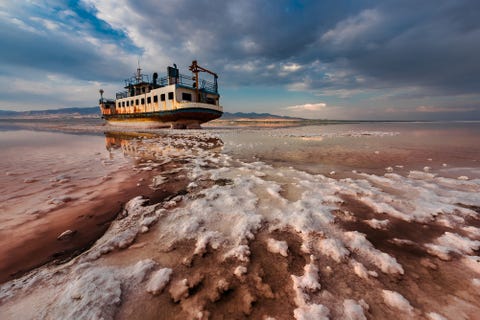 The photo shows a ship sitting in salt in the Urmia Lake in Iran. The lake has been suffering from illegal wells and a proliferation of dams and irrigation projects causing it to reduce significantly in volume.