A Framed Scarf
If you prefer your scarf in a frame so it's sturdy and looks a bit like a painting, this is what you've got to do. Here's a pretty scarf that I came across and thought it would look lovely in a frame.
What you need
Apart from the obvious scarf, you'll need a frame (you can pick this up from your local home decor store).
Directions
Make sure the scarf you pick fits the frame. If not, you're going to have to cut it so that it fits the frame
Iron the scarf so that there are no creases on it. Be careful while ironing the scarf, a high temperature can ruin the fabric
Place the scarf on the base of the frame and first fix the corners with pins. Use a few pins along the edges as well so that the scarf stays in place
Slide the base of the frame back into place and your wall hanging is ready
String Art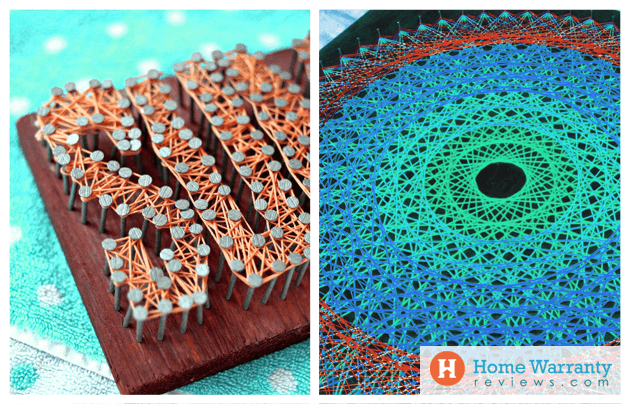 DIY String Art with Steps
You can make string art in a pattern or in words. Doing this feels therapeutic as well.